* * * This website is currently in expired state. * * *
High Temperature Test Chamber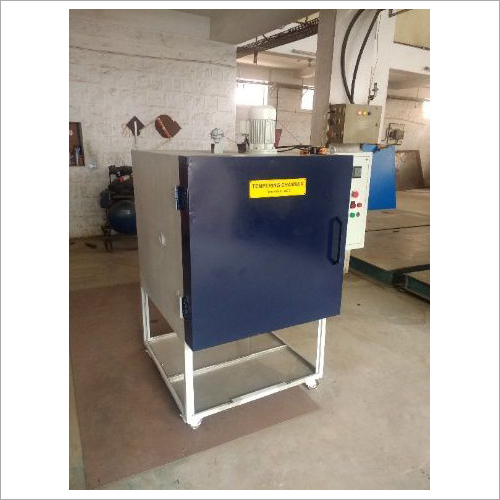 Product details
Workspace Dimension: 600W X 600D X 600H mm
Temperature Range: 50 degree C + 300 degree C
Minimum Time Duration :- 8 Hours
Testing charges :- 300 INR per hour
Overview:
They are used test screening and burn in testing of electronic components and modules.
Complies with:
IEC60068-2-2 dry heat test.
MIL STD – 883-1015.10 burn in test.
MIL STD – 810-501.5 high temperature.
IS 9002-1977 Part No.2
JSS 55555 Test No.5.17.
Salient features:
Workspace dimensions: 600(W) x 600(D )x 500(H) mm.
Temperature : +50 to +200°C.
Temperature tolerance: ±1°C.
Instrumentation: By solid state digital temperature controller of Japanese Toho make.
Port holes with rubber stopper.
SS perforated shelf with height adjustment.
Heating: By Inconel clad air heaters.
Cooling: By centrifugal fan.
High temperature safety cut out in case of temperature overshoot.
Product safety temperature with separate pt-100 sensor.